Helping the Hungry and Eliminating Waste.
Our Client Choice Food Pantry allows clients to shop for food. The store is divided into 6 sections: canned fruits/vegetables, dinner, snacks, breakfast, condiments, and cold items. Our guests are allowed to get items from each section based on their family size. Research shows that this model eliminates food waste and gives customers dignity. Everyone who gets assistance is treated with kindness and compassion. Join our team today by volunteering or donating food.
Please drop off food items at Our Daily Bread on Mondays, Tuesdays, or Thursdays from 8 a.m. until 2 p.m.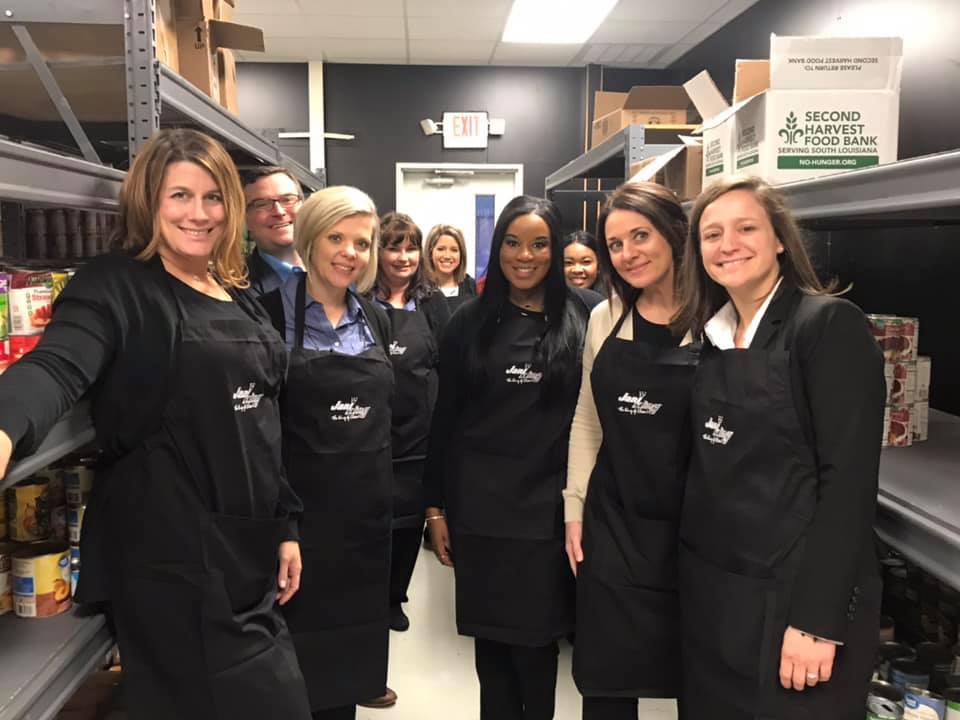 Help stock shelves, assist clients, and keep the store clean and organized.
Host a Food Drive
Help us stock our shelves by hosting a food drive at your business, school, or church. We have food cans with our logo. We can promote it on facebook and through our email list. Contact the office at: 985-542-4676.