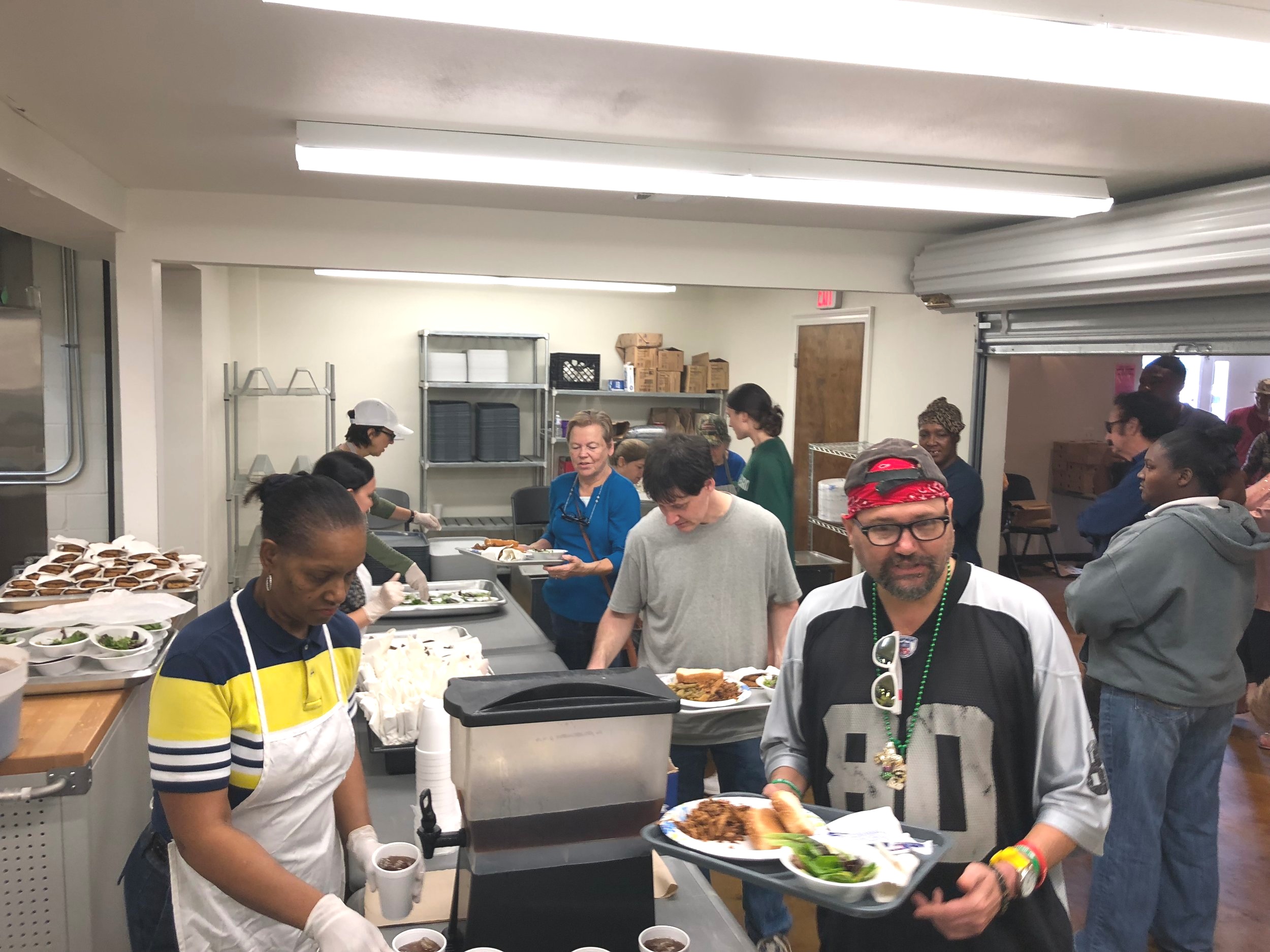 Join our Hand of Hope Family for a free hot lunch every Tuesday and Thursday from 11 a.m. until 12:45 p.m. located next to Our Daily Bread. Come just as you are, and bring your family, friends, and neighbors. Everyone is welcomed and accepted!
Client Choice
Food Pantry
If you are in need of food assistance please come to our office Mondays, Tuesdays, or Thursdays from 8 a.m. until 1:30 p.m. You will be allowed to shop for the foods that you need. We are here to help and encourage you.
If you need food assistance we have satellite pantry sites throughout our parish. In order to receive monthly assistance you must provide a picture ID and proof of service address at one of our locations.
Income Guidelines
Pantry Locations and Times
We partner with over 20 local non-profits to distribute food to local homeless shelters, children's homes, rehabilitation facilities, senior housing, and struggling college students. If you need food assistance for a large amount of people please call our office at: 985-542-4676.